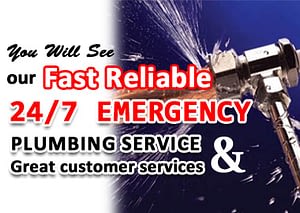 Emergency services we are providing with professional way  and very effective way and on time decision and try to done on time as our good team are specially handle these situations on regular basis with quick response
Mainly emergency problems are water heater leakage or bathroom tab leaking or any pipe burst while drilling mixer shower leakage problem tank overflow, water pump not working, blockage in bathroom, water is coming out from trap and many other problems we are regularly facing these issues
mainly these issues are coming because of not control small dripping of water or small leakage of  water or pipes are so much rusty
Low water pressure in villas lows water pressure in apartments.This problem basically comes from the municipality. Because of hard water and small stones and sand make water pressure low.
Rarely these problems come's from faucets tabs or valves. Low pressure probably because of water pump also, sometimes low water pressure because of pipes. Firsy have to check these steps then we can get our required solution.
Normally so much issues with smell leaking comes from bathtub &wash basin, some times drainage always full with so many tissues, hairs with sands.
While you are moving in newbuildings or new villas you faced such things blocked woth cement or sand or stones which make your complete villa in trouble because of water flow all over.