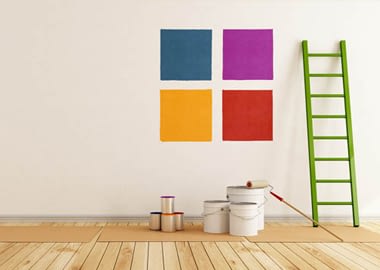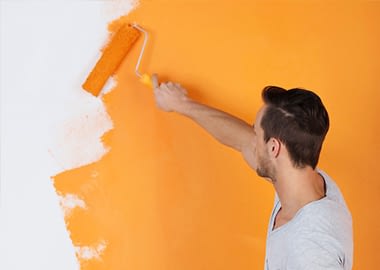 Creative and smooth paintings art
Expert Painting Services in Dubai at Cheap Prices
Are you planning to give your house a new color theme? Color of the rooms and the exterior of the house play a vital role in creating the perception of people regarding your home. Therefore, you must always make sure to have a nicely painted home in colors which describe you the best! We are providing professional house painting services in Dubai to give your house exterior a new revamped look. In an affordable price and your desired color, make your house look beautiful and perfect according to your personality and desires. We have kept the prices of our painting services quite cheap and economical to give you an amazing experience without stressing out on a budget. We have been in the market for more than a decade and have successfully reached the top level position becoming the best painting company in UAE. You can avail our paint services in Dubai, Sharjah, Al Ain, and Dammam etc. hire the best painters in UAE now!
Experienced & Trained Painters in UAE at Your Service
We have highly experienced painters on board with us that provide quality services to the people in the UAE. Whether you want to get your living room painted in a new color or it is the basement, we can proficiently transform your room into a new one perfectly according to your requirements and desires. We are highly competent and professional at our work and the results will prove it to you. Additionally, while painting we take all the necessary safety precautions to avoid any sort of damage, destruction or paint spilling. Our painters use high-quality equipment to get that smooth finish making the walls and the ceilings of your home look shiny and amazing. During painting the biggest concern of people is the cleanliness issue and our painters are specially trained to maintain full cleanliness during painting in order to provide you comfort with satisfaction. We guarantee you that after getting our painting services Dubai, you will be satisfied and your home would look good as new for the next few years to come since we use highly durable paints! What are you waiting for? Get your home a new furnished look this instant by hiring our expert painters.
We Provide a Variety of Painting Types
We are not limited to one type of painting and therefore, you can easily hire us for any sort of painting required in your home or office. Our best painters in Dubai our proficient at all types of painting and will give your property a flawless finishing.
Home interior/exterior painting
Office interior/exterior painting
Villa painting
Basement painting
Living room painting
Bedroom painting
Kitchen and washrooms painting
Furniture painting
Matte finish painting
Oil painting
Studio flats
Apartments
Any type of small & big job
Wallpaper Services:
Wallpaper Applying
Wallpaper Fixing
Wallpaper Finishing
Wallpaper Removing
By now we are sure you are satisfied and convinced to hire our professional painters to get your home or office painted. Simply give us a call on the mentioned numbers or order the services through website. We promise to give you exceptional work in a cheap price that will serve you for years to come without getting ripped off!
Get a Quote